YOUR HEARTBURN
MAY NOT BE
HARMLESS
DON'T IGNORE
THE SIGNS
Acid reflux. Chest pain. Chronic cough or sore throat. They may seem like harmless symptoms, but they could be a sign of a disease called gastroesophageal reflux disease, or GERD.

Early detection and treatment of GERD is essential, as the disease can lead to serious health problems, including Barrett's esophagus, a precancerous disease of the esophagus.

If you, or someone you love, have experienced these symptoms, take charge of your health and take the next step towards treatment.
LEARN MORE
MARY'S STORY
Mary shares her experience of being diagnosed with Barrett's Esophagus and electing treatment with radiofrequency ablation.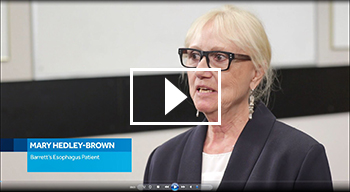 WATCH VIDEO
UNDERSTANDING
YOUR RISK
If you have any concern about the health of your esophagus, take this checklist to your physician and discuss your risk factors.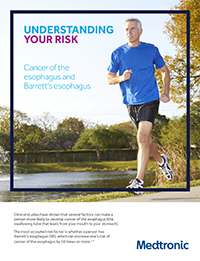 READ NOW
GERD SYMPTOM
TRACKER
Fill out this form to see if you may be at risk and take it to your doctor—so together you can take the first step towards treatment.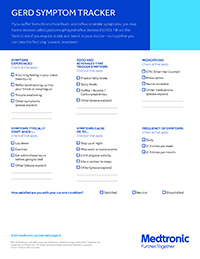 READ NOW